Quick Look of the Basic Functions
Wireless programmability, the driver can be detected by BT,2.4Ghz and wired modes.
To setup keybindings,macros and RGB, or customize the screen[if applicable].
To download or share the setting of keybindings, macros or RGB in the community
Customize the static or dynamic in per-key RGB
Customize the screen content (if applicable)
New Feature: programmable FN key and FN profile
Supports Windows and MAC System
How to Setup the Keybindings
First, select the button you want to change.
When changing the key value, you can manually add a new key or click on the virtual keyboard to select it.
(Note: For changing individual keys, only select the area on the right side of Figure 3. For combination keys, you need to check the corresponding left side button (Ctrl/Alt/Shift/Win) to use them together.)
Once you have made your selection, click "Comfirm" to save it.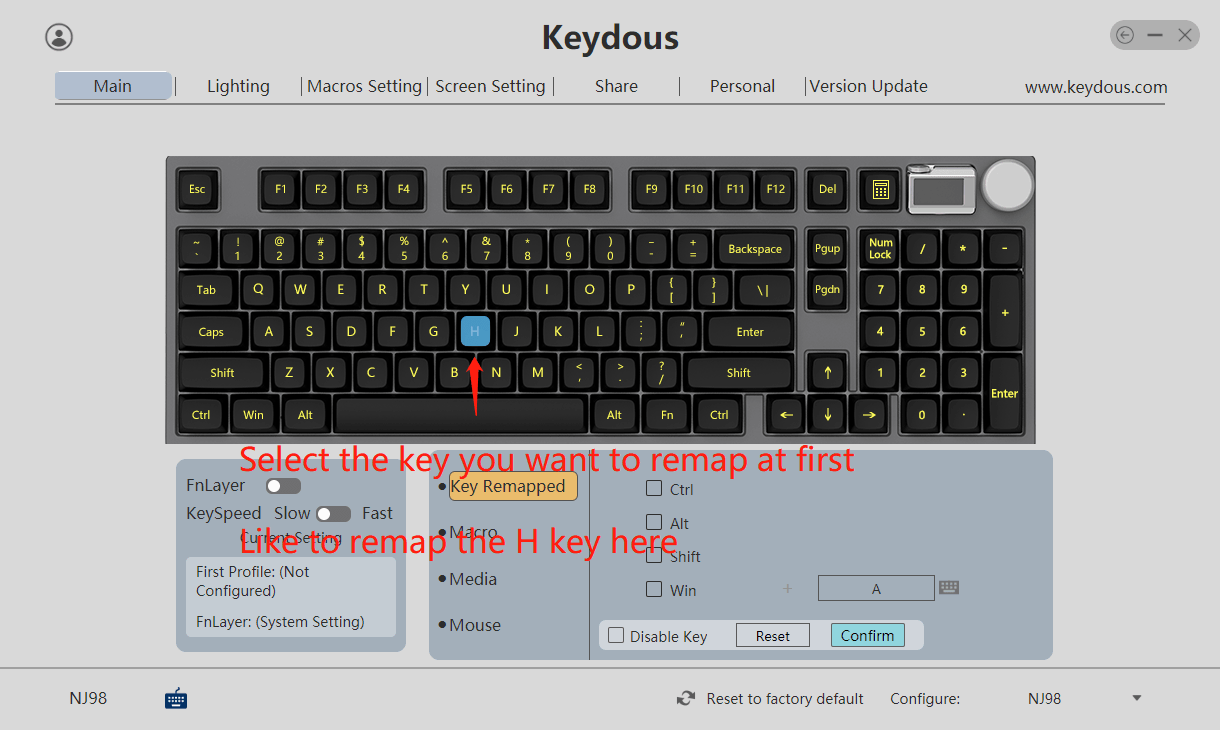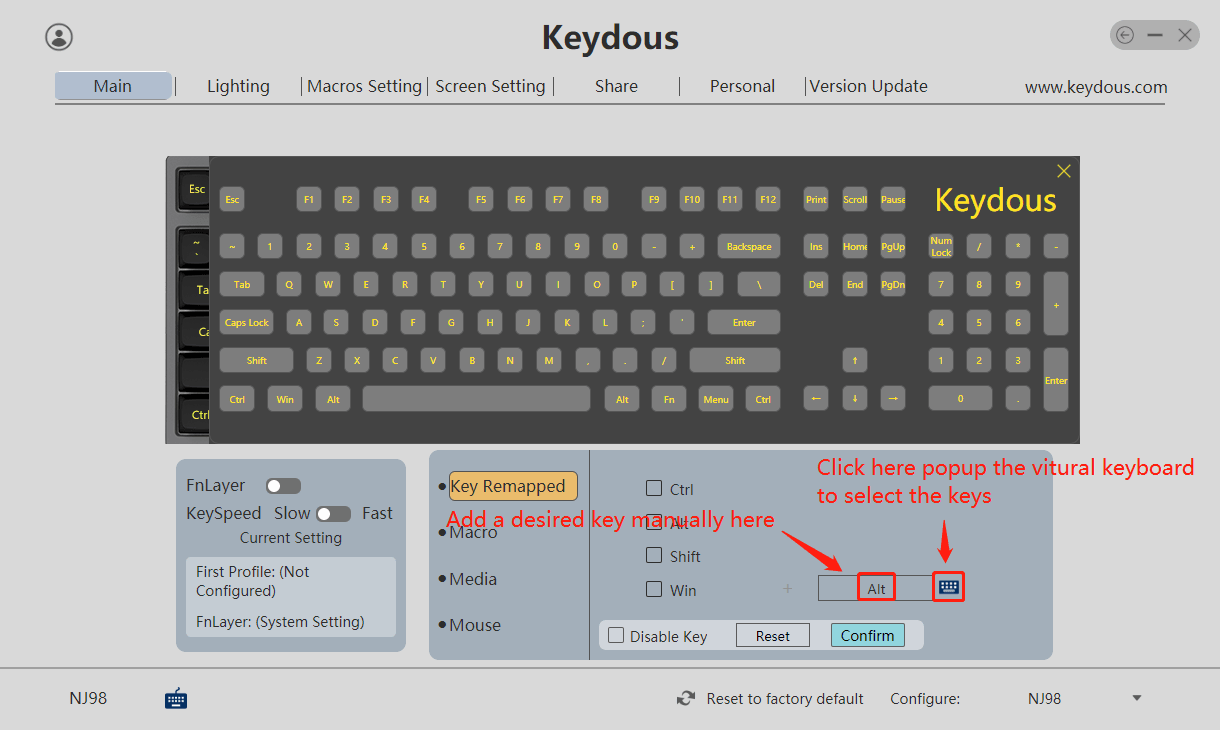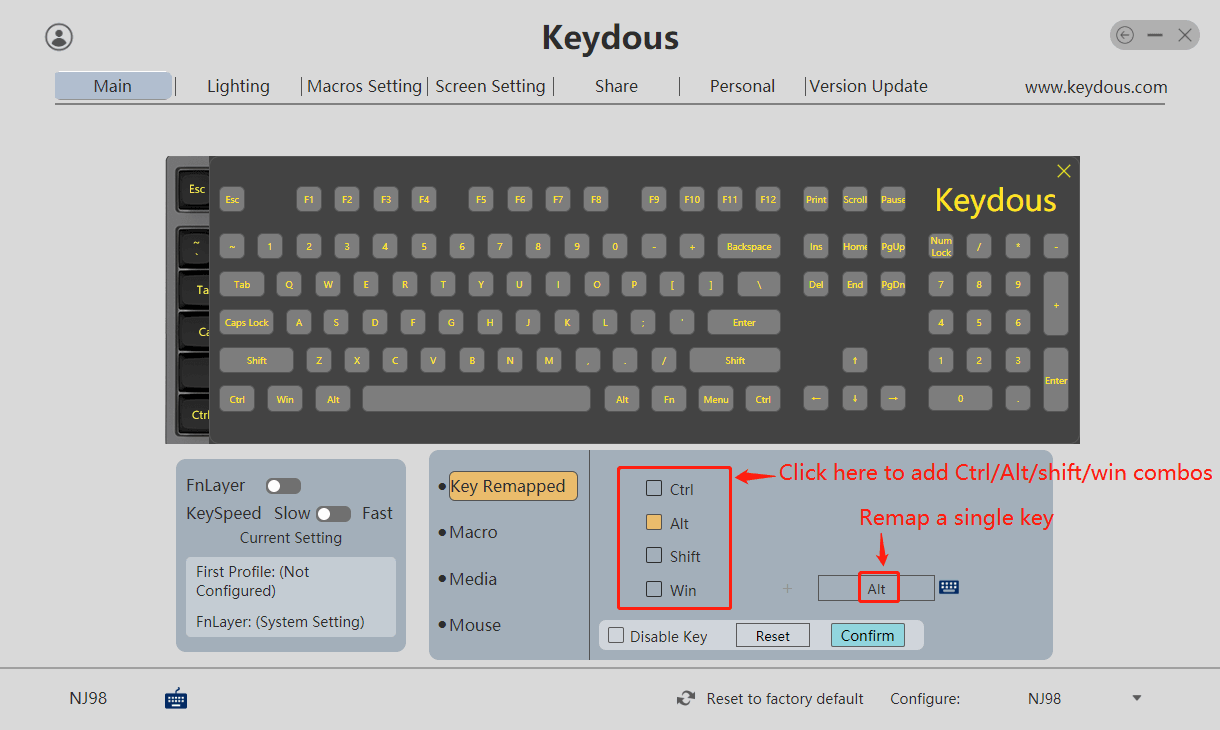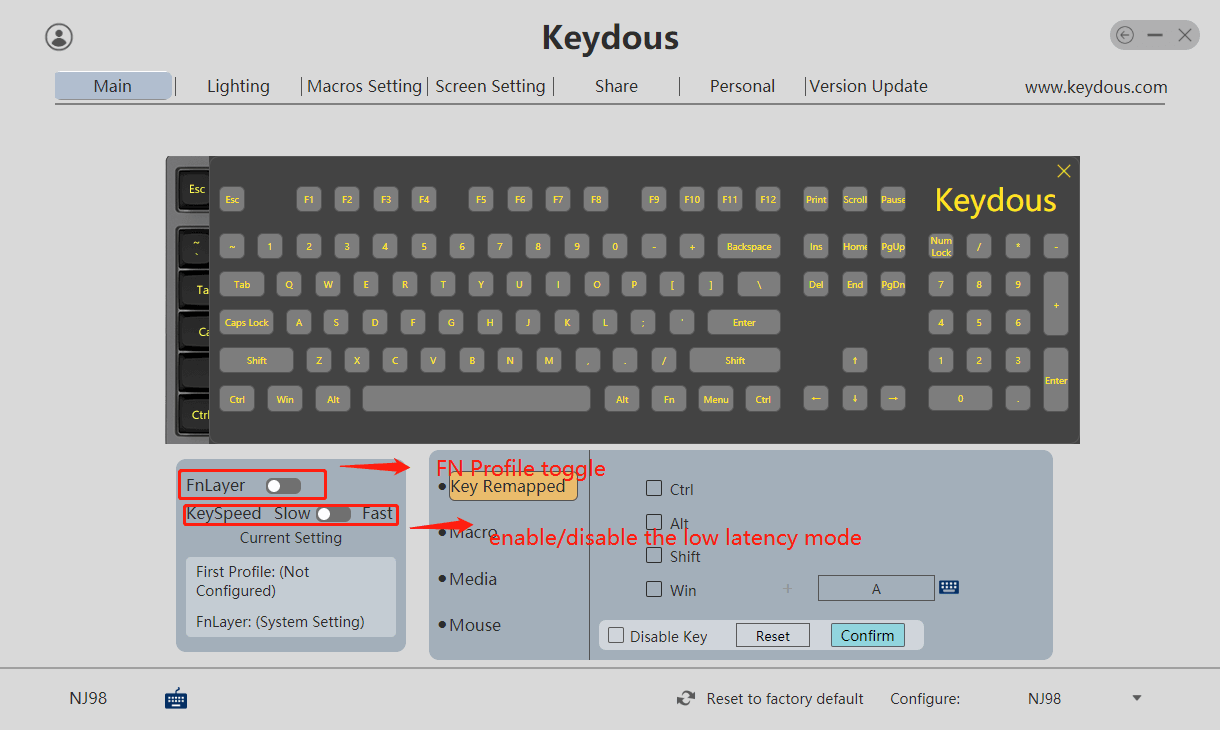 Setup Key bindings in FN profile
If you need to achieve the paste function of Ctrl+V in FN profile,you can refer to the steps in the following picture.
Switch to FN Layer
Select H in the virtual keyboard
Choose the CTRL
Add the C key
Click ''Confirm''
Then you can paste text by pressing FN+H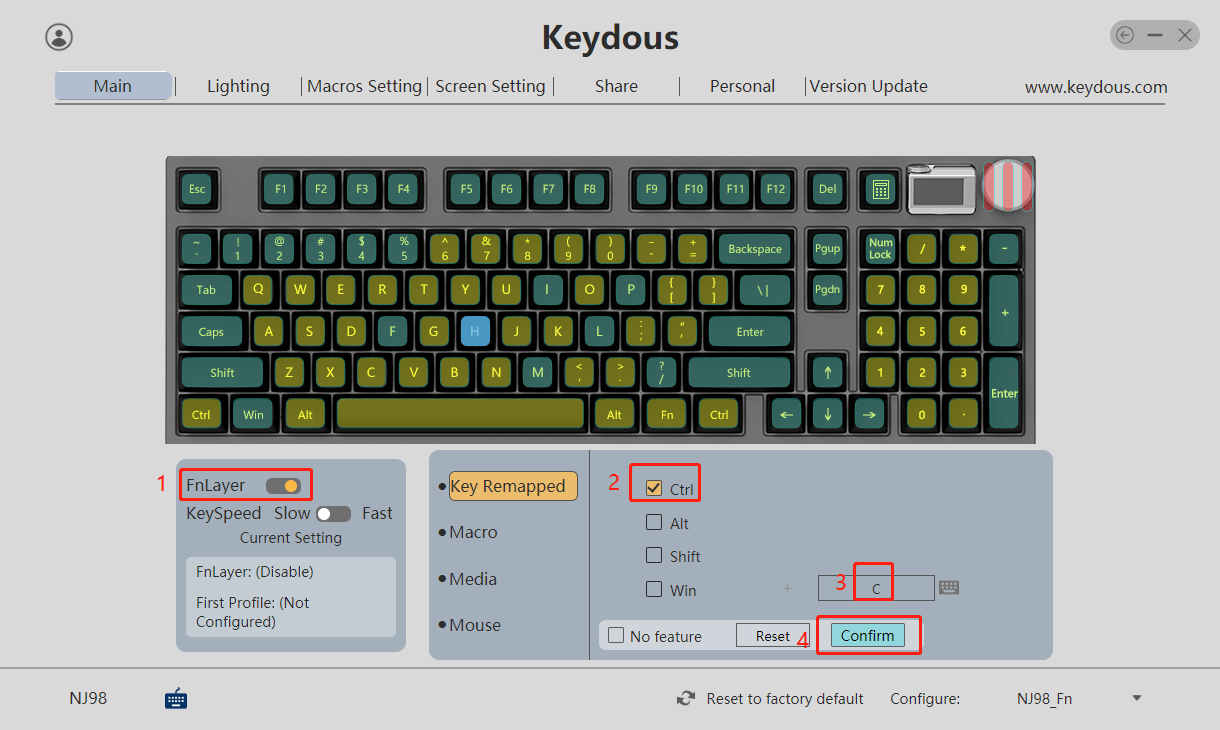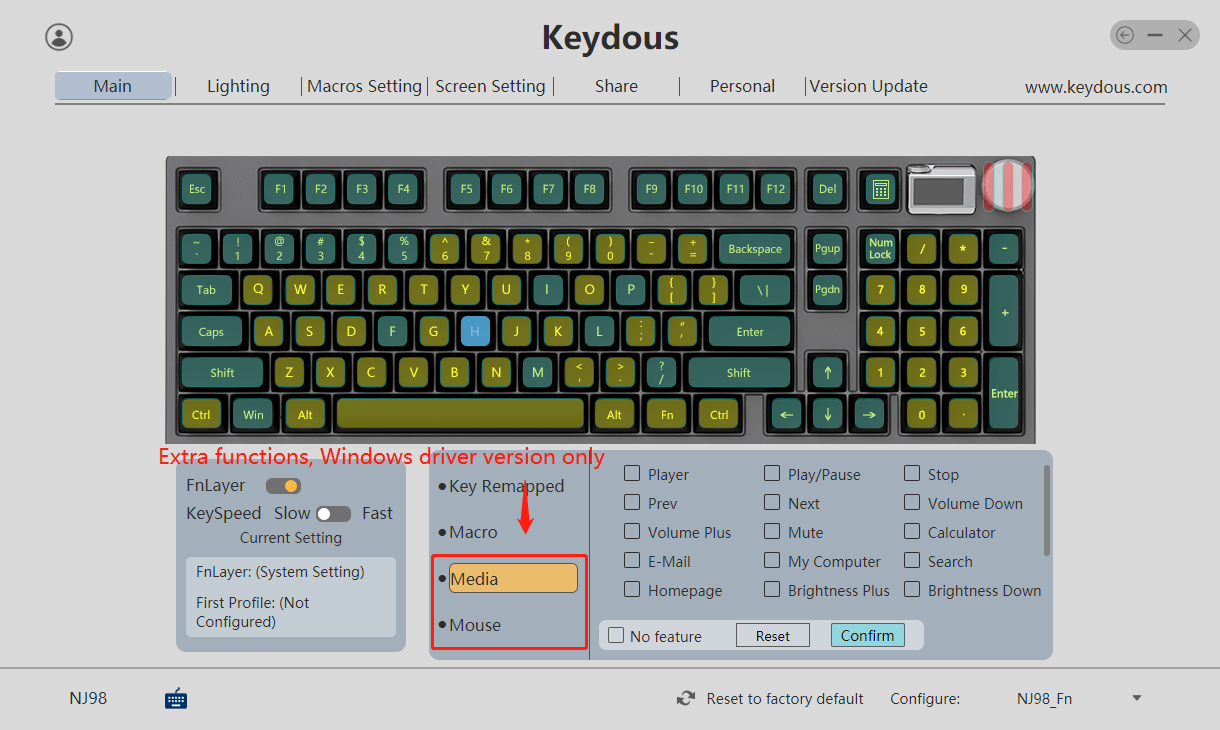 Extra functions for multi-media and imitation of mouse movement.
Note: Window version only for the extra functions due to the limitation of MAC system.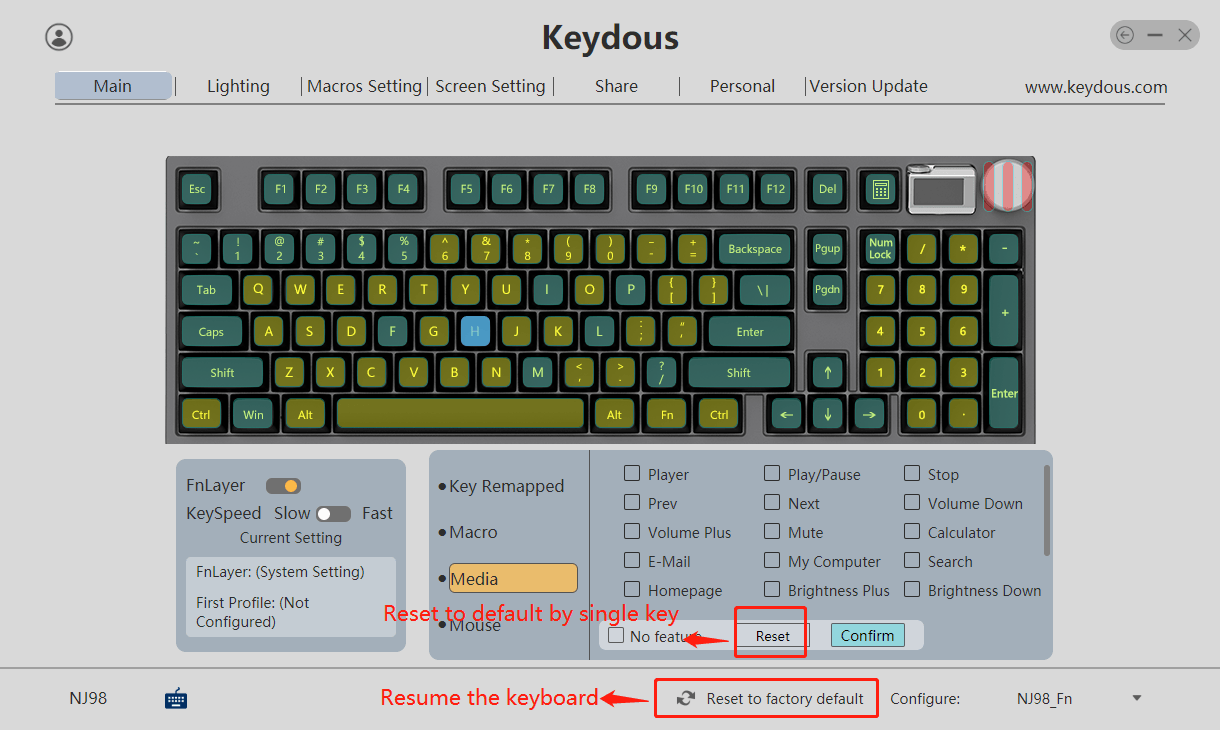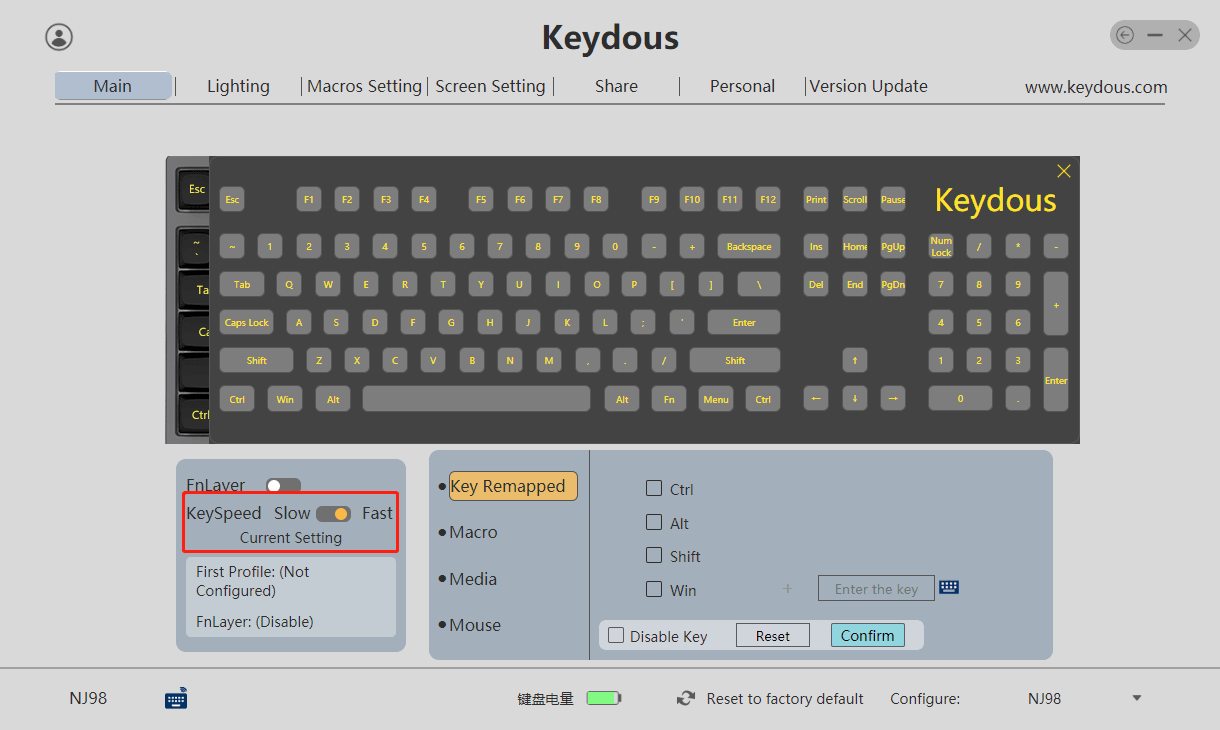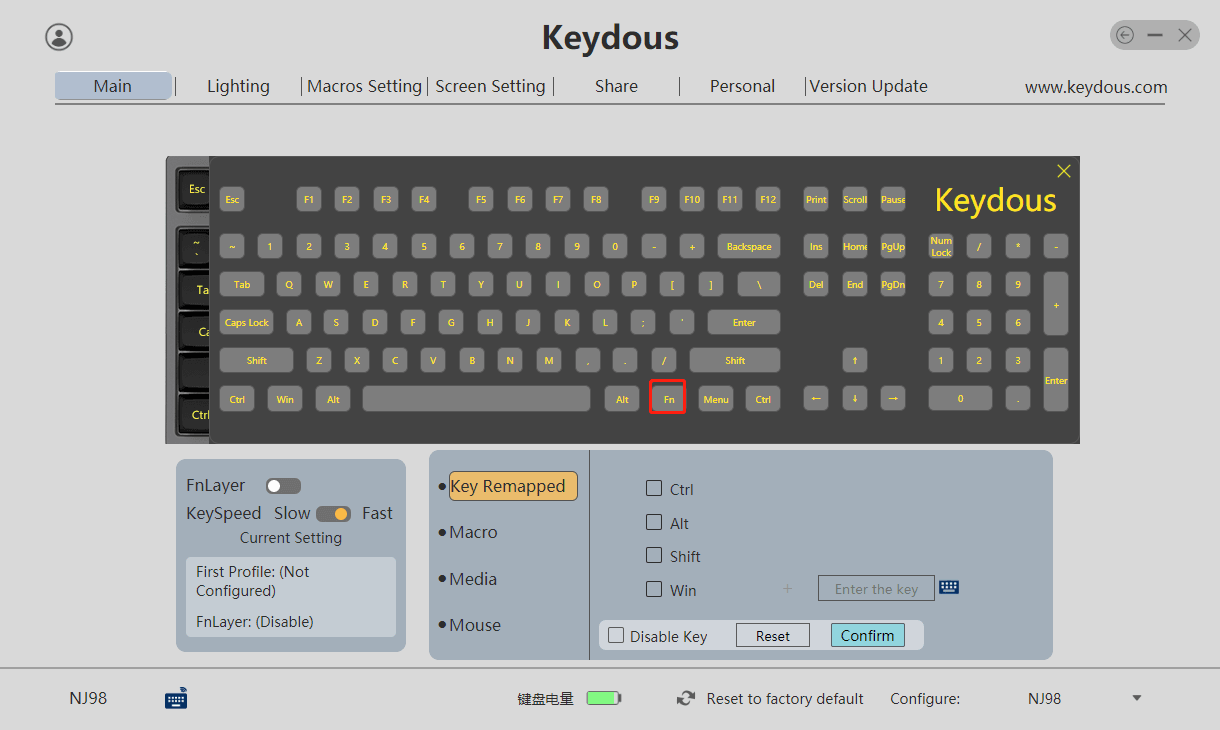 Key Marcos
Q: What is a macro?
A: A macro is a series of key actions that you can assign to a keyboard key. More specifically, it is a sequence of events that record each key press, release, and delay. The delay can be automatically recorded, capturing the time between key press and release or between key release and press.
Q: What does "Button Control On/Off" mean?
A: pressing the assigned key once will trigger the action continuously until the key is pressed again to stop it.
PS:If "Long Press" is checked, the action will only trigger when the key is held down and will stop when the key is released.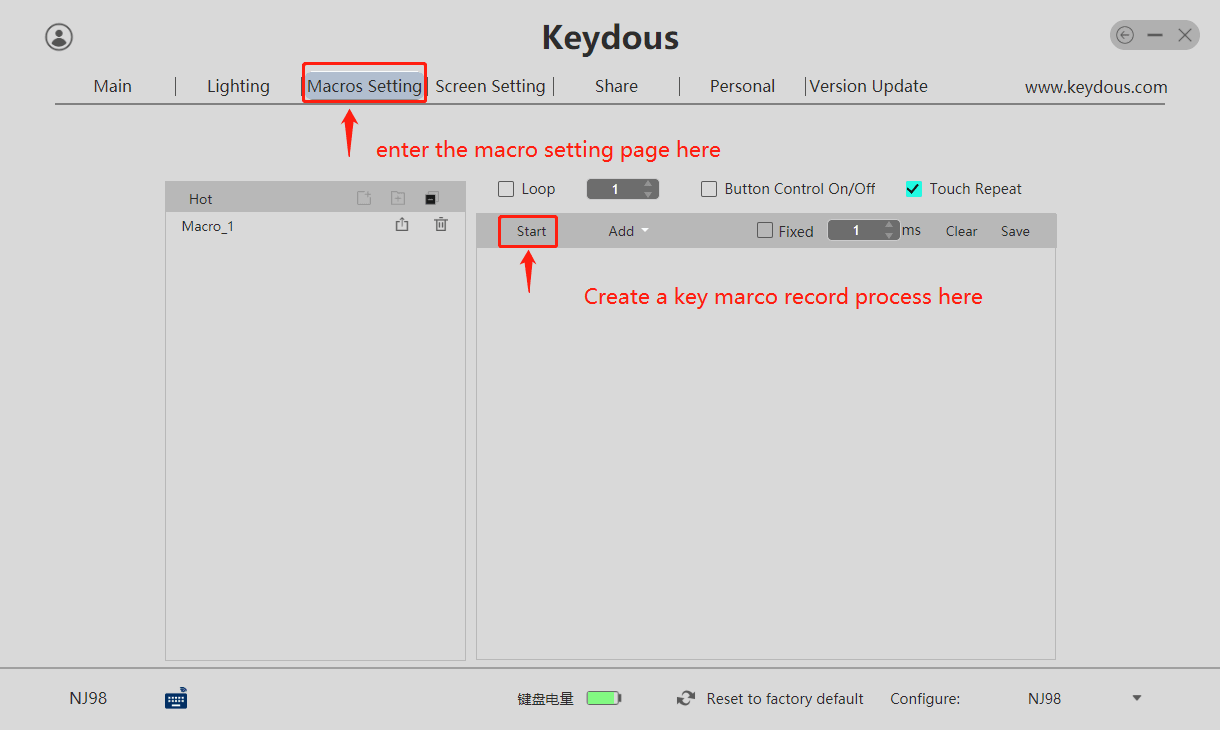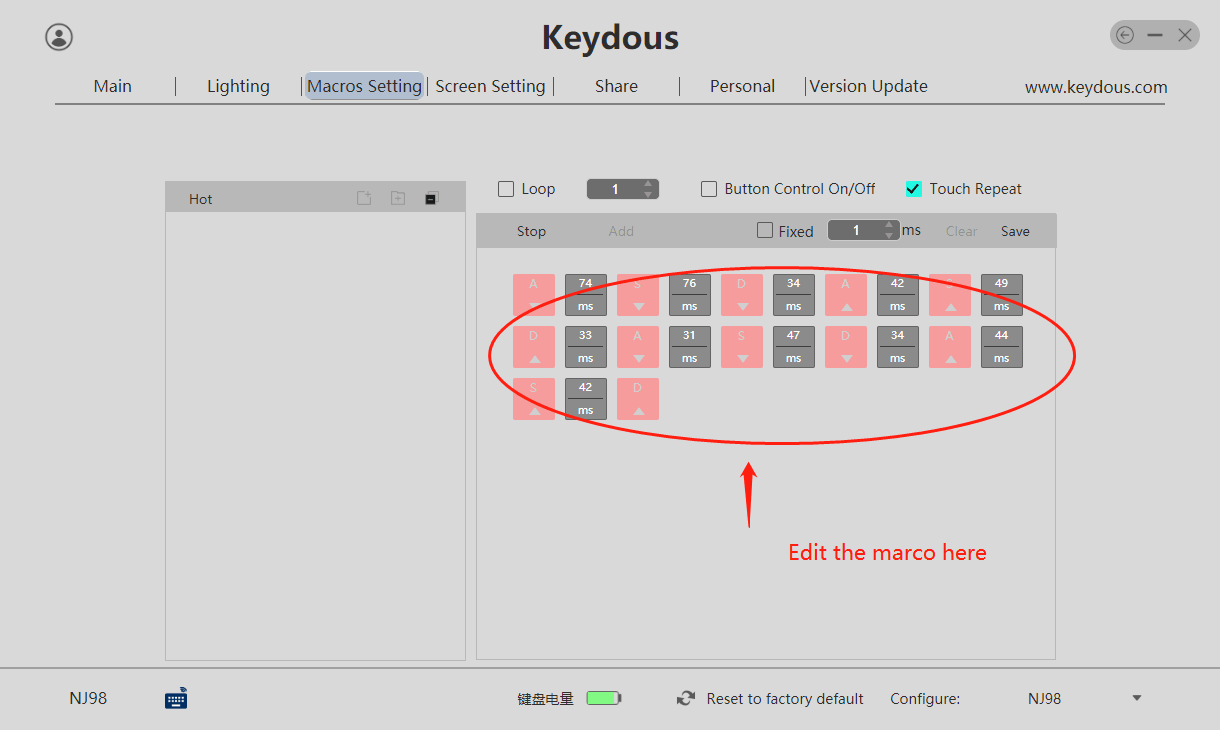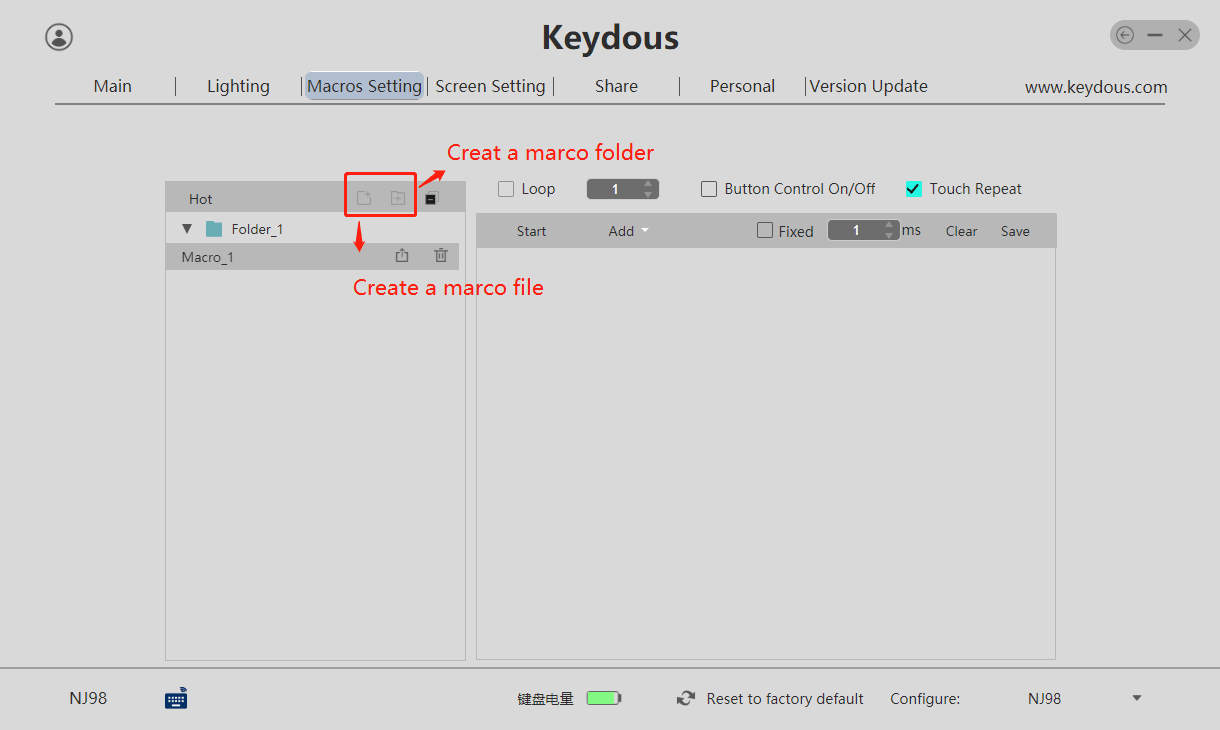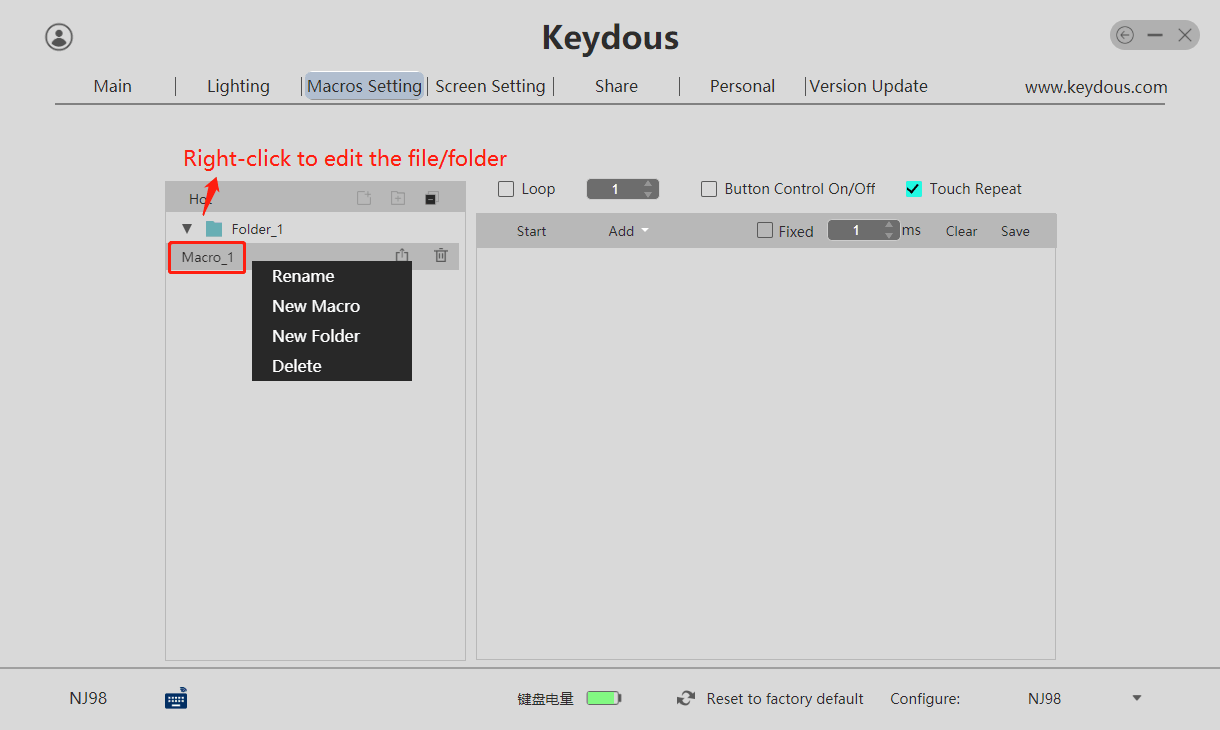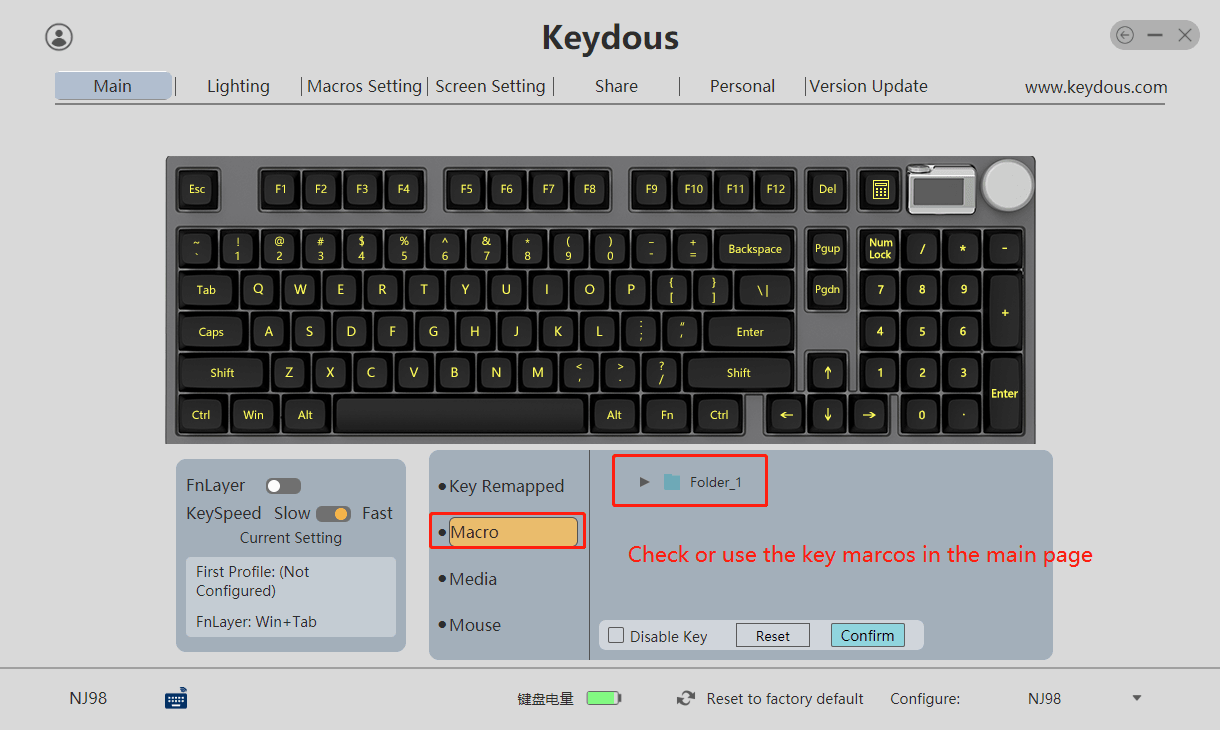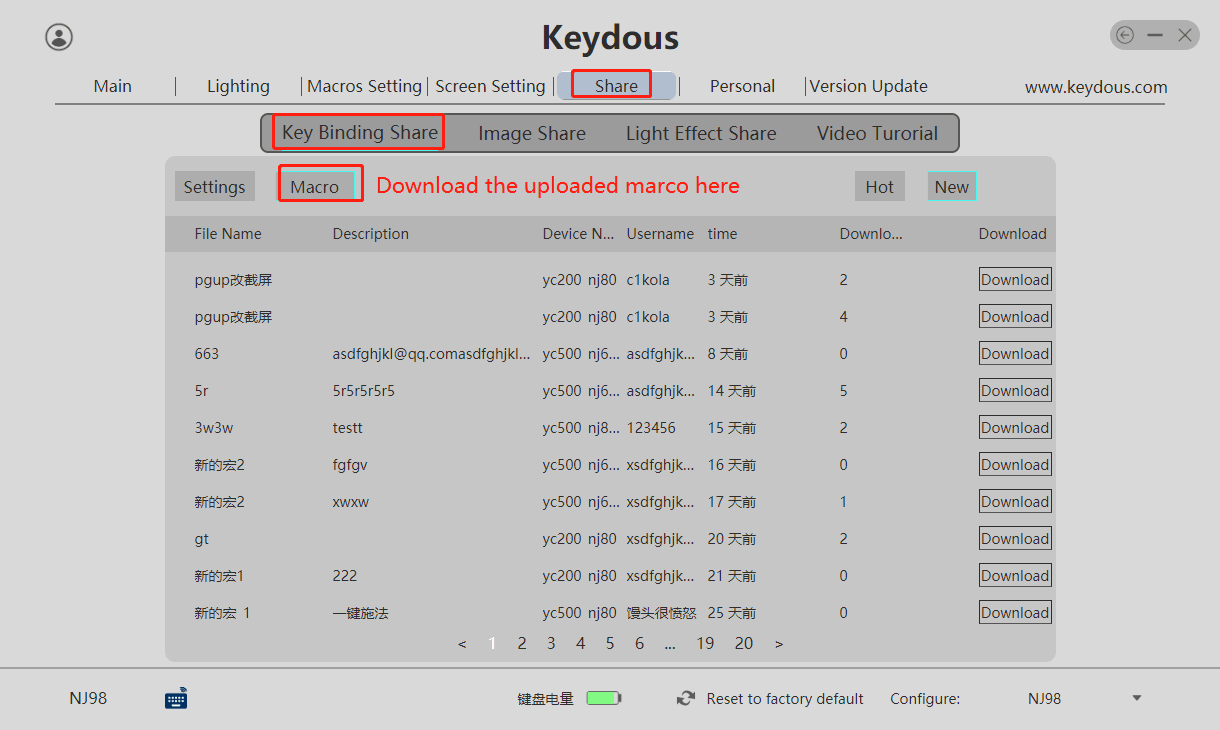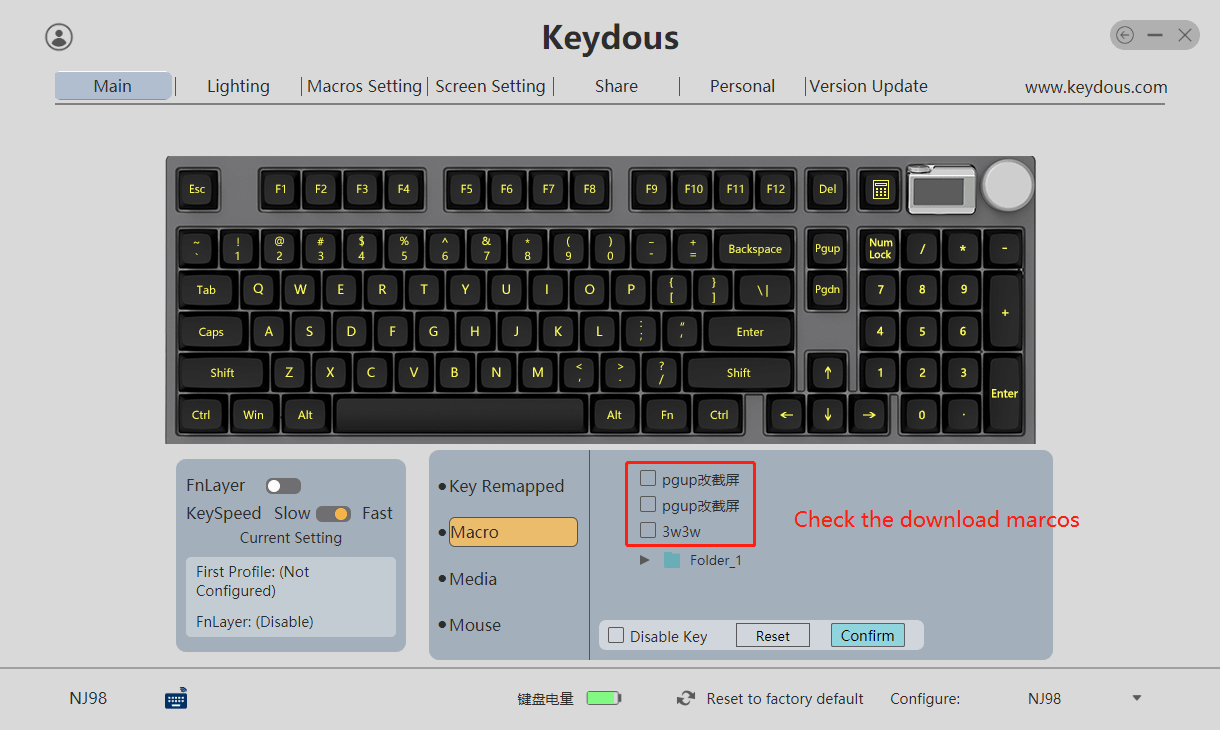 RGB Settings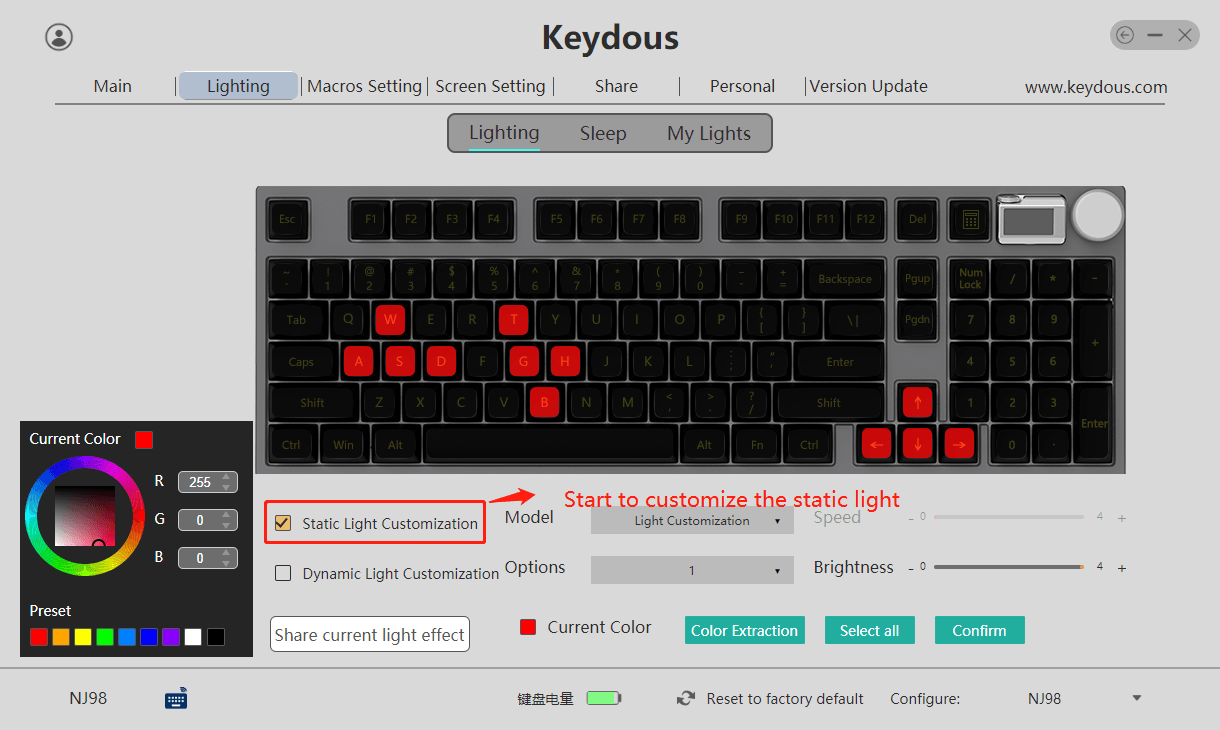 You can modify RGB in bulk or individually.
Dynamic Light Effect Customization
Applicable with the following keyboard models
- NJ80-AP500, NJ68 AP 500(not for non ap or ap version, only AP500 version)
- NJ81(tri-modes), NJ68 Pro, NJ98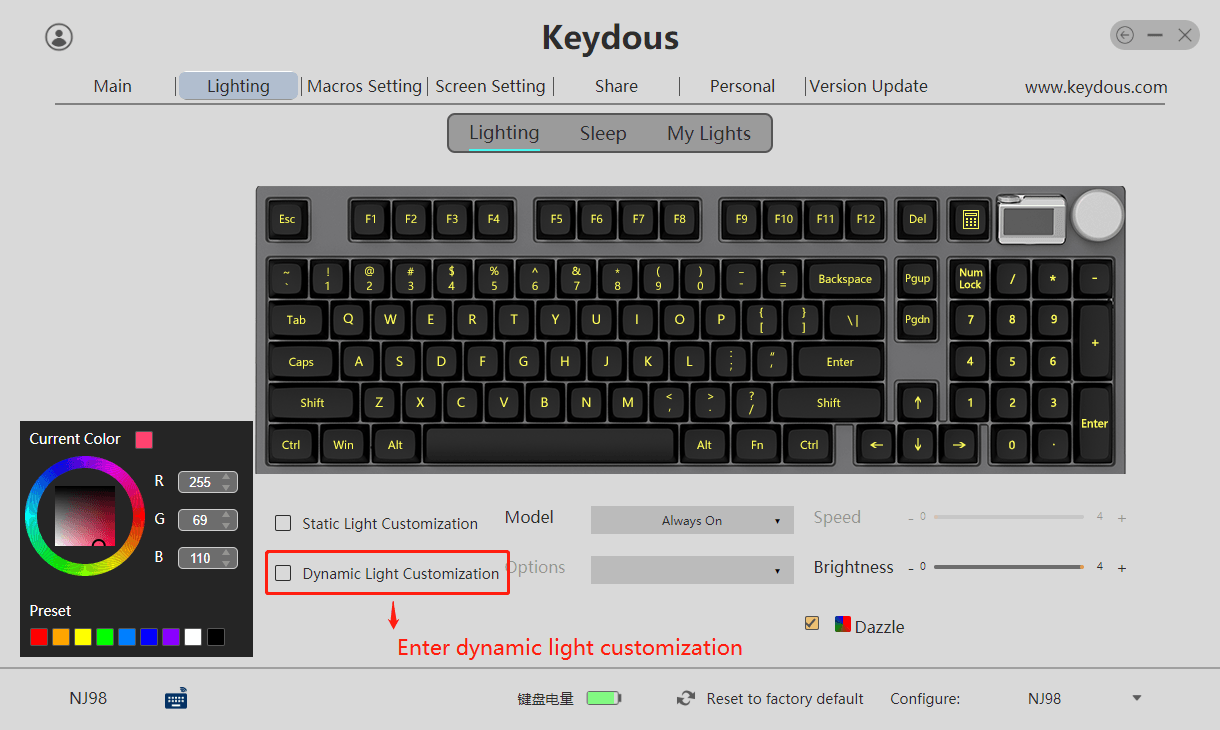 Here is a video to showcase the function as below
Here is the explanation for some phrases of the dynamic light customization
All Frames: the speed of the lights
Write-in Device: upload the current light effects
Auto-adding frames(single): the light will disappear when the light of next key appear
Auto-adding frames(full): the light will not disappear in the session
Screen Settings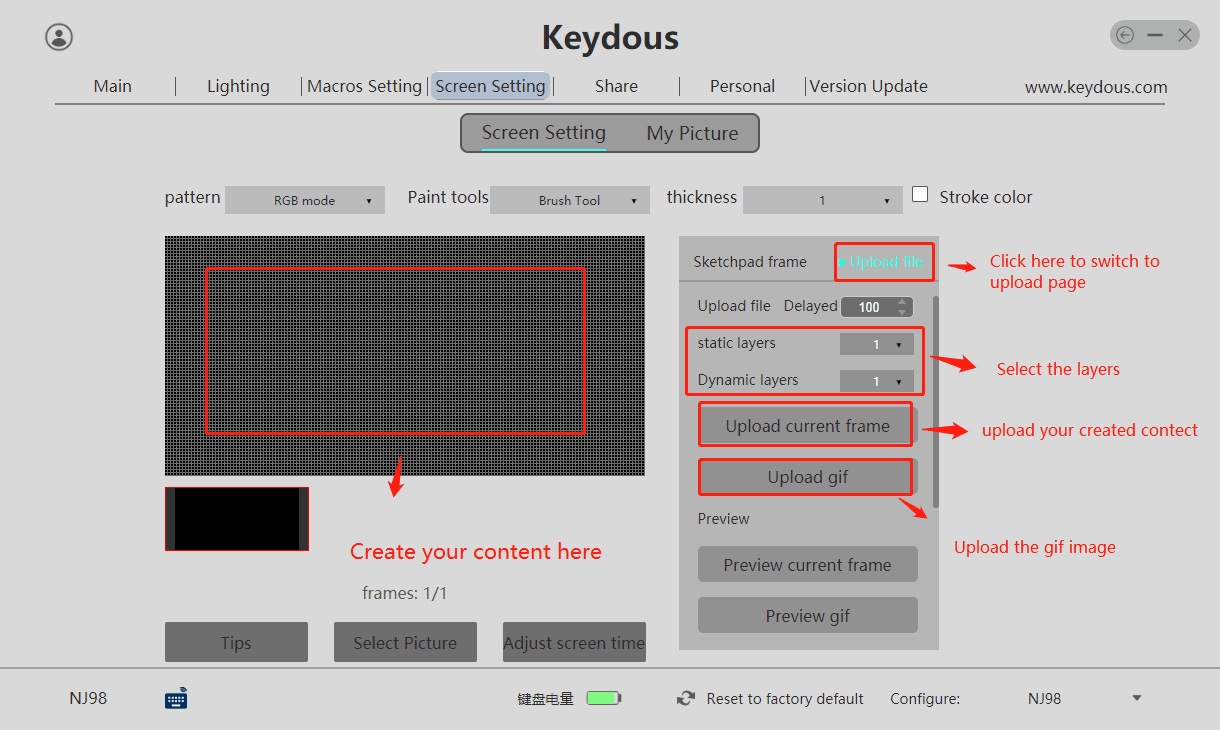 Now NJ68 Pro can upload 1 gif image and 5 static pictures. NJ98 can upload 3 gif images and 5 static picture. Select the layer when upload a image.